Buying Direct has its Pitfalls
The rise of online retail has had its effects on property sales as well. Sellers post the details of their property online and directly deal with buyers. In some cases, the sale of a home is entrusted to licensed real estate agents who specialize in the niche of high-end real estate. The realtor often has intimate knowledge of the area and can suggest a list of suitable properties for the interested buyer to visit and compare, instead of showing her around just a single home. This allows buyers to make an informed comparison about the choices available to them and the alternative options. So the first rule of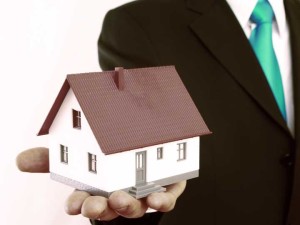 luxury real estate purchasing should be to find the right agent.
An Agent Helps Buyers Understand Their Budget
Real estate agents in Key Biscayne, Miami Beach or anywhere in Florida can help buyers stay in budget when house hunting. While finance is available, the interest burden might end up putting a real strain on the lifestyle for years after the purchase is over. Alternately, any downturn in financial fortunes could also affect the buyers' ability to repay the loan over its term and they might end up having to default. Luxury does retain its value even in a recession, but the sale might take longer in times of a trough for the economy. Luxury real estate is exclusive, but the options available in markets like Miami are also very varied. Buyers should always consider the funds available at hand before taking a risky plunge on an inflated sticker price.
Buyers get an Honest View
New buyers often fall in love with the luxury trappings of the property rather than focus on the factors which really influence the price, like location, age of the property and size. Features like high security alarm systems, exterior lights and remote-controlled car garages can be easily installed for a fraction of the property's price. In many cases, changing trends or new technology can render these features obsolete and up for replacement in a matter of years. Buyers should instead mentally consider whether these features actually add value to the asset. So when focusing on the pros and cons of a shortlisted house, buyers should focus on the amenities only after they've considered all the other factors that have more impact on the price.
Advice on Pre-Sale Formalities
Buyers could feel that once they have their sights on a dream property, it's necessary to close the deal as soon as possible. Often they could want to proceed on the sale without having a professional go through the title documents in detail or wait for a structural integrity report. Real estate agent advise clients to proceed decisively but with care in most cases. Specialized inspections should be done for the air conditioning, fountains and pools, fireplaces, kitchens and plumbing because of the possibility of damage requiring costly repairs. An inspection could throw up issues which reduce the viability of the sale. If there are sufficient red flags like health and structural problems, buyers should not hesitate to walk away from the deal. Alternately if the problems can be handled with a bit of home maintenance, buyers could get opportunities to further negotiate the price to their comfort.
Arranging Finance
Considering the high ticket price on luxury real estate, it makes sense for many buyers to go in for loans to fund the purchase. However, the approvals process typically takes a longer period because of the large numbers involved. Alternately, buyers could proceed with a pre-purchase approval from their preferred lender so that the permissions for the loan are in place before a suitable property is selected. This also allows for financial discipline on the part of buyer, because they know the limits of their budget and are unlikely to cross the loan limit sanctioned by the lender. Buyers can also negotiate lower rates with a few simple steps. Specialized lenders affiliated to real estate agents (www.wisegeek.com/what-does-a-real-estate-agent-do.htm) will be able to offer good rates for luxury real estate buyers compared to a general lender. A good credit score and long history of prompt repayment of loans will also work in the buyer's favor. If proof is given to the lender that the buyer owns sufficient assets to cover the loaned amount, the loan rates could be adjusted downward.