Moving can be an exciting experience. It can also be a stressful one if you are not prepared for it. Before you put your home on the market, you should consider the features and benefits of your home and how to portray it in the best light. To make your home ready for potential buyers, there are six things you should do: organize your home carefully, rent a storage unit, clean your home well (both the interior and exterior), remove objects that are really personal from your home, and conduct any small repairs. By doing all of this work, your home will make a great impression—and it won't stay on the real estate market very long!
De-clutter and Organize Your Home
It is extremely important that, before you list your luxury home for sale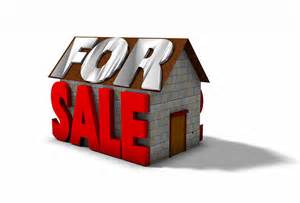 , you organize and de-clutter your home. It's a major distraction for buyers if they see a disorganized, untidy home. They will be less likely to see past this and focus on the possibilities the home may offer them. When you sell, this is the time to go through your closets and boxes that have been sitting around. Buying some boxes and large storage bins to help you store your belongings is also a great idea.
Rent a Storage Unit
With all of the de-cluttering and organizing you'll be doing in your home, your family may have a lot of extra belongings lying around your home. You will definitely need a place to put all of that. Renting a storage unit will be something you will be thankful for later. It will encourage you to pack up a lot of non-essentials in advance and your move will go so much smoother when you find a new home of your own. Rental units are very affordable and you wouldn't need it for long if you properly prepare your home for sale.
Thoroughly Clean Your Home
Along with organizing and de-cluttering your home, you should also conduct a thorough cleaning of your entire house. People feel more comfortable in clean environments, and it's important that your home look and smell clean for every person that comes to see your home. You should take the time to go through your home and clean it thoroughly prior to listing your home. This means along with your regular chores you should pay attention to those places that are usually ignored, such as closets, cupboards, under the stove and refrigerator. You should also make sure that your trash is taken out every day to prevent odors. A clean home will make a great impression on potential luxury real estate investors.
Conduct Small Repairs to Your Home
There may have been some small repairs that you need to complete in your home that you have been putting off. Give your home some polish and conduct those repairs. You should look through your home carefully and repair holes in the wall, broken fixtures, faulty toilets, tiles and dirty grout or caulking. Fixing up your home will show prospective buyers that they will have to do less work if they should choose to buy your home. Moving is stressful enough, and people will appreciate that they won't have to conduct a bunch of repairs before moving in.
Remove Your Personal Touches from the House
Another task you should complete prior to selling your house (homebuying.about.com/od/sellingahouse/ht/homeprep.htm) is taking down any personal items from your home. You should pack up pictures and other items that may make the home feel lived in by another family. You should aim for a comfortable, homey feel and make perspective buyers feel that they could live in the house. Your home should be as de-personalized as possible to encourage a faster sale.
Clean Up the Outside of Your Home
The outside of your home is the first impression that potential buyers will have of your home. It's important that it has curb appeal and will encourage interest. You should maintain the exterior of your home as well as the inside. Keep your sidewalks clear, clean up dirty siding, mow the lawn regularly, and trim wayward bushes and trees. You might even consider planting flowers if you have the time to do so. Make sure you don't neglect the outside of your home; it can result in losing an offer, and a potential sale.