Real estate agents, who are new in the field, are often faced with a huge dilemma about how to start their direct mail marketing campaigns. While the experienced real estate agents can send out open house invitations, property brochures and plenty of other pieces to talk about their business, the new agents do not have much to talk about their business. In most of the cases when it comes to real estate direct mail marketing, they feel they have nothing to mail. However, this is not true. You can still convey several pieces of information about your business, which can establish you as an expert in the real estate industry and the community.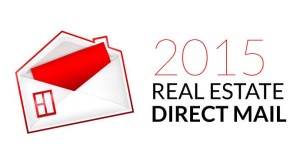 Community Events and News:
The real estate agents, who are running a firm, greatly benefits from this type of marketing. You can contact the local organizations, local library and the city and list out the events on a postcard or a flyer.
Broker Bragging Rights:
Even if you have nothing much to talk about your business, your broker has. Let your office manager know about the sales made by your broker in the geographical area that you are targeting. Enquire about the client testimonials, amount of sales, selling prices and other sorts of information that showcases the success of your broker.
Latest Happenings in the Market:
This can be a great choice for agents, who have chosen a geographic farm to send regular mails to that area. You can collect latest information about the market from online sources and let the recipients know the total number of houses being sold in that area.
Generic Articles on the Real Estate:
There are many who hear the real estate news but cannot understand them. You can establish yourself as an expert by expanding on one such topic. While writing a piece of article, make sure to keep it visually appealing. You will be deterring most of the people with a giant box of text. You must keep your explanation brief and cover 2 or 3 main points. In case, you have more to offer, direct the readers to your blog.
When you are starting a new venture in this field, you must establish yourself as an expert. Most of your writing must be related to the geographical area or the industry you are in. You may occasionally spice up with non real estate topics that can be included in the holiday card, tips for homeowners, sports schedules and fun facts.
Your contact details and picture must be clearly visible with each of your posts. You must also put some call-to-action on the piece by asking people to visit your website, call, or email you. This is a good way to help other gain familiarity with your brand and they will have a reason to call you as well. So, now that you have understood the value of direct mailing marketing in real estate, make sure to get in touch with a reliable service provider.