You may have already figured yourself as a home buyer, but until and unless you have done your homework properly in this regard you are bound to face some mighty constraints. Do you have any idea about your credit score requirements? Do you know about the diverse mortgage options available for you? All these aspects need to be considered meticulously before zeroing on your home buying decision. Nobody can claim to be too prepared as far as buying a home is concerned. For many it is the biggest purchase one can ever make in life. So, good preparation will be the necessary prerequisite. Many home buyers interested in living at the Lake of the Woods Virginia or elsewhere can find this guide helpful.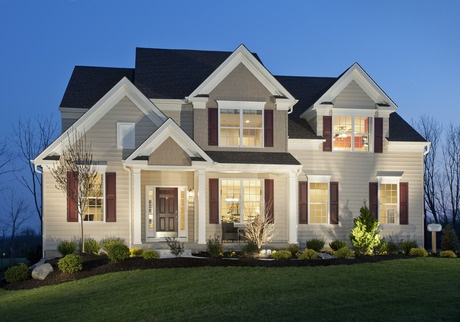 1. Cross check and evacuate the property
You need to evaluate the condition of the house you are going to buy thoroughly before making a decision. This obviously include taking a call on the condition of the interior walls, condition of the floor, roof, ceiling, gutter system, doors and windows, how well the interior can be sealed in winter and how it get good share of sunlight and air when needed in winter or summer, plumbing condition, pipelines, electrical wiring and electrical system, environmental hazards from the surrounding wilderness, slopping and gutter system of the gutters in bathroom and kitchen, kitchen and bathroom fittings, etc. A through unbiased evaluation of the entire house will make it clear how a facelift or improvement of the property by the new owner would cost after buying the house. This would help you to make the best decision as far as buying home is considered.
2. Knowing what involves in buying a home
When you have decided to buy a home and made a preliminary decision on the type of home you want to buy, you need to learn about the buying process and aspects involving it. There is actually quite a lot to know about the whole process and you should always take one step at a time rather than trying to grasp the whole thing quickly at a glance. In this respect guidebook and videos published by the housing and urban development authorities in your city can be very helpful. There are few thumb rules to consider in this process, like considering the property as home rather than an investment, buying properties that only suits your individual taste and expectations, not getting emotionally involved in the buying process, not trusting the agent's comments on face value and always cross checking any claim, etc.
3. Mind these crucial aspects that can spoil deals
Besides having the must have checklist in the process preceding buying a home (homebuying.about.com/od/buyingahome/u/Buyers.htm), some potential spoiler aspects should be considered. These deal spoilers can land you on the loser's side if you have not given them a thorough consideration. Some of the most crucial aspects to consider include a roof needing replacement, the location of the home in zones with natural risks like flood or landslide, sewer line and plumbing issues in the home in question, local restrictions on home improvement or further building, condition of the electrical wiring, system and related risk factors. Obviously other visible deal spoilers like the cracks in the walls or foundation or damping walls or ceilings, will always be on the top of your list.
4. Don't become bankrupt when buying a home
When buying a house you need to ensure that you have at least five times or more amount of cash in your bank account as compared to the cash required for the deal in question. You never what lies ahead and so just getting out of cash while buying a property is an utterly impractical thing to do. Facing an economic slump is not rare these days and such times are trying enough. In such situations nothing comes in rescue than hard cash and just then you can regret the decision of buying such a costly thing without minding the risk of getting bankrupt. Your sentiment and eagerness for a grand property is completely understood, but you cannot make such a decision for whatever reason. With a healthy savings stashed in your account and elsewhere, you can make a better decision and can actually feel contented in your new home.
5. Ideal debt-to-income ratio
Finally, it is the bank loan for buying a home that should get your meticulous consideration. For conventional home loans the safe and common formula that one can give attention to is that expenses for home no way should exceed 28% of the gross monthly income, as expressed by home loan experts. Using a calculator, you can make a decent assessment of how much house you can afford and accordingly can prepare yourself. We recommend improving the chances by planning on that financial obligation way ahead of signing the papers. Remember, prior calculation and according preparation can enhance your chances to a great extent.