Condos or condominiums are a very popular choice when it comes to buying houses. Condos refer to houses that are built within buildings or communities with shared common spaces and facilities for all the residents. Living in a condo can be affordable and extremely fun provided you find the right property.
Here's how to choose the right condo for you.
Know what you want
Before buying a condo, make sure that it is the right living option for you. When you live in a condo, you will be living very close to your neighbors. You will meet people on your way to the club, amenities, and grounds. If you are someone who prefers to live a solitary life then a condo may not be the right choice for you. Condo life is vibrant and fun. But it can also offer a peaceful living.
You can choose a condo that offers a mix of the two in terms of a balance between social activities and quiet living. So, think carefully about the kinds of amenities you want in the condo. Consider its location and your budget too; before you start looking for condos.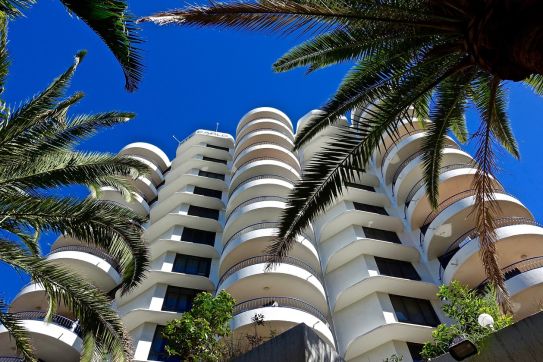 You can check condos available for sale in your area by conducting a simple online search. Use keywords with your requirements and location such as condo for sale in Katy TX to find such properties.
Hire an experienced real estate agent
Not every real estate agent deals in buying and selling of condos. Condo deals require different kinds of dealings than the ones required for single-family units. You may need to sign an additional contract that will be separate from the sales contract. The condo contract will be about agreeing to the rules of the association that manages condos. Signing such a contract without access to adequate information can lead to problems later on if you find them unsuitable. So, it is best to work with an experienced real estate agent who can help you in buying the right condo.
Your agent can help you find a condo as per your desires. Then he or she can provide you with all the information related to the association rules and the sales contract. Your agent can guide you through the entire process and make it a seamless experience for you.
Budget it right
When budgeting for the condo, not only consider the cost of buying the property. But also consider the associated fee that can be quite significant if you add it up for the long-term.
The association fee in condos is used for general maintenance and insurance. The fee is also used to create a reserve fund for emergency repairs. The association fee will be added to your monthly installments by the lender if you are taking out a loan to purchase the condo. So, it will be a part of your monthly expense.
Your real estate agent can help you get a copy of the financial statements of condos you are interested in buying. Reputed condo communities are open to such requests. So, discuss the same with your agent. If you feel the association fee are used for the right reasons and the amenities and facilities seem worth your while; consider the fee as an investment into your well-being.
Find out the security arrangements in the condo. Consider it worth the cost of these is top-notch.
Find out about the association rules
Before you finalize any condo deal, you must be aware of the rules set by the association. Some condos do not allow pets; others do not permit owners to rent their condos. Then there are rules about quiet hours, parking, and other things. Buying a condo without access to such information can land you in trouble. For instance, if you have a pet then you certainly wouldn't want to live in a condo that has rules against having them inside the community. So, ensure that you relay what you absolutely need in the condo when hiring a real estate agent. Doing so will save you time and effort. Then your agent can only look for condos with association rules that are agreeable to you.